Big Things are Happening at Vapemate!
Jun 12, 2023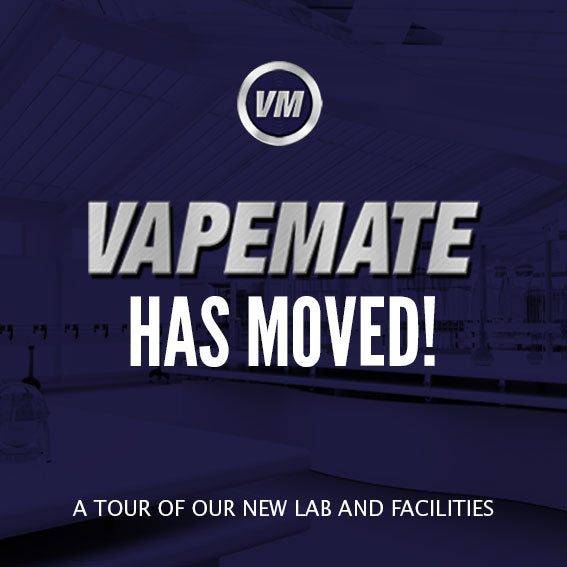 We're in our third year of business and while we had a fun birthday celebration to mark the occasion, something much more important just happened with our business - we moved into a facility more than 10 times the one that we were in before - a very roomy 14,000 square feet. This is an exciting time for Vapemate and there are many benefits for our customers.
New warehousing facility means no more steeping!
Before the TPD came into effect, Vapemate had an eliquid product range of more than 60,000 options - the only way we could produce that range was to make every bottle to order! This meant that although our customers could rip open their packages and vape right away - the eliquids wouldn't have had any time to steep and wouldn't be at their best for a few days. To comply with the TPD we reduced our product range to 5250 eliquid products. Now they are all made in advance and only ship out when they are steeped and ready to vape.
Apologies to customers who waited for orders
During our move, we thought we had set things up properly to ensure that business was not interrupted. However, as with any large transition, things happened and quite a few customers rightfully complained about slower delivery times. We are 100% over this hump and promise that everyone will be getting their orders in our usual timely fashion. In fact, the way our shipping and warehouse is set up now makes it much easier for us to fill orders in a timely fashion, especially since eliquids are no longer blended to order - removing production time from the equation.
New laboratories mean better compliance, quality
It's not that we didn't make an amazing product before - but with our new laboratories, we have better conditions to ensure compliance with GMP and our ISO-9001 and ISO-14001 certifications, as well as the traceability requirements of the Tobacco Products Directive. Our manufacturing quality and process have all stepped up more than a few notches.
New staff with new premises
With the ability to do more, we have the ability to sell more - this means hiring new employees to help fill our building. We have welcomed several new staff and look forward to growing even more.
Vapemate is 3!
To celebrate both the move and our third year of business, we had a lovely afternoon out with live bands, including bands our employees play in. We had a Vapemate cake and cupcakes, games for the kids, and everyone and their families had a fantastic time.
We're looking forward to serving you even better than before with our new move and expansion. Thanks for being a loyal Vapemate supporter!
Share This