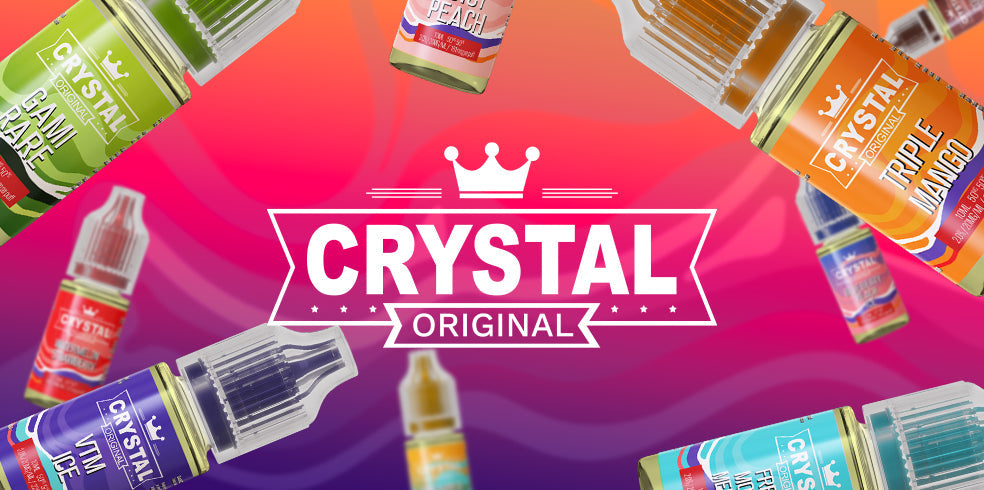 SKE Crystal Nic Salt Eliquid
The SKE Crystal Nic Salts
e-liquid
, which we have all been longing for, has finally been released!
SKE
is a renowned global vape brand for developing wildly well-liked disposable vapes, including the Crystal Bar 600, Amare Crystal One and SKE Crystal Plus & SKE Crystal Plus Pods. Treat your
vape kits
and experience the same delectable vape e-liquid varieties you liked in
their disposables
. Discover exceptional tastes like Cherry Ice, Pink Lemonade, Kiwi Passionfruit Guava, and nicotine content ranging from 10mg to 20mg - these will quickly satisfy your nicotine desires because they are taken into the body more rapidly than regular
freebase e-liquids
. The SKE Crystal Salts e-liquids are ideal for Mouth-to-Lung (MTL) smoking because of their 50VG/50PG ratio, which gives you the same excellent taste with less cloud generation. We strive to provide you with the finest offers here at Vapemate. Mix & Match any
3 for £10
on any of these delicious e-liquids!