Your eliquid flavours just got a lot stronger - the strongest vape juice?
Jun 12, 2023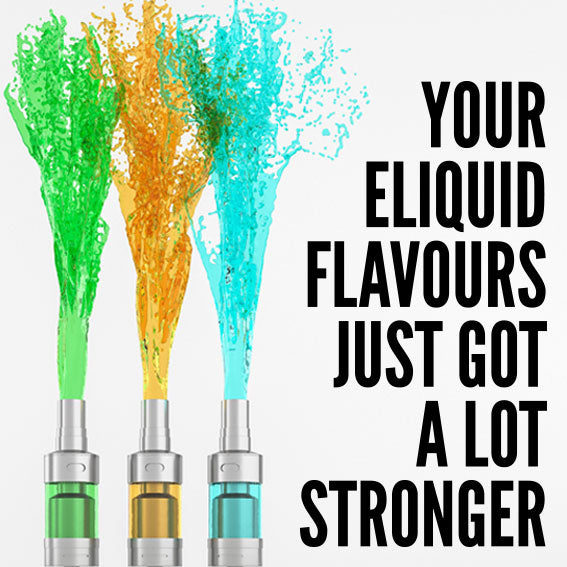 Vapemate has long offered several ways for you to customise your e-liquids. You can mix up your flavours, set your PG/VG ratio, choose your nicotine level, and you've even been able to add an extra shot of flavour for a stronger taste.
If you've been with us for a while – or have been paying attention to our comments section – you'll have noticed just how popular the option for an extra flavour shot really is. It means your vape is even tastier than usual and that you get a real kick out of our awesome flavours. Everything from Apple e-liquid to Rhubard & Custard flavoured e-liquid
That's why we've decided that from now on, we will be creating ALL our juices with a double shot of flavour so you get to enjoy that extra taste hit.
In the past, we've offered this option for an extra pound on your bill. However, when we change our recipes to automatically include the extra shot, we won't be changing our prices, so you get this extra flavour for the same low price as ever.
We will be updating all our e-liquids to the stronger tastes from February 23, so be sure to try out your old favourites with this new twist from then, or simply get double the flavour as you like it for a lower price.
Vapemate has always loved hearing feedback (both positive and constructive) from customers, and this is one way in which we can turn your helpful insights into a better product for everyone. We hope you love our new improvement as much as we do! 
Share This