Which Are the Safest E-Cig Brands Today?
Jun 12, 2023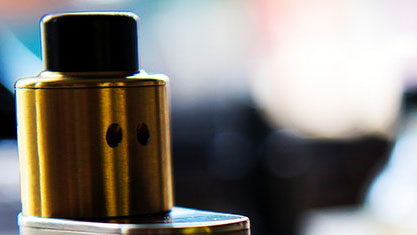 What is the safest e cig brand?
Regardless of whether you vape because you like doing so or because you have quit smoking, you will be conscious of two contrary facts:
E-cigs are considered safer than normal cigarettes BUT
Not much is known about how e-cigs can affect our health in the long term
If you are someone who is ultra-concerned about the safety of the e-cigarette, then this article may put your fears to rest since we're about to take a look at the safest e-cig brands on the market today.
To find out the answers to all of the above will take around six minutes of your precious time.
Are there any risks associated with e-cigarettes?
Almost 3 million people in Great Britain use e-cigarettes and this number continues to rise. 23% of ex-smokers now admit to using an e-cigarette, according to ash.com.
The general consensus among scientists and governing health authorities is that e-cigs and e-liquid pose a fraction of the risk to our health than do cigarettes. An e-cig can even be an effective means of quitting smoking.
In the UK, the safety and quality of the safest e-cig brands are tightly regulated.
It's true that no e-cig is completely risk-free, but because of the stringent controls on their manufacture, e-cigs are generally considered safer.
E-cigs don't produce tar or carbon monoxide, both of which are the most harmful particulates found in tobacco smoke. The liquid and vapour contain some potentially harmful chemicals (especially liquid that is flavoured around a 'cream' theme) but they have far lower levels than those seen of tobacco smoke.
Public Health England's 2015 independent evidence review found that vaping is around 95% less harmful than smoking.
The Royal College of Physicians reported similar findings in a recent report, and the NHS has even suggested making e-cigs available on prescription.
There have been instances of e-cigarettes exploding but these are, thankfully, rare occurrences. As with all rechargeable electrical equipment, to practice safe charging and to use the device sensibly will minimise the risk of something going wrong.
You should buy your e-cigarette products from a reputable dealer. Whatever retailer you use should be compliant with UK safety regulations.
Vaping vs Smoking
In 2016, there was a study carried out by German researchers to compare the health risks of vaping and tobacco smoking. The side-by-side study concluded that e-cigarettes are much safer than smoking.
The only point raised by the study was the presence of formaldehyde in some of the e-cigs tested. Researchers concluded that this chemical was formed during the manufacturing process by the heating of propylene glycol.
There is little to choose between the major brands of e-liquid. The major differences appear only in the flavourings (some are better than others) and the proportions of blended ingredients.
In some flavours, the volume of propylene glycol is higher than in others.
The UK's ECITA (Electronic Cigarette Industry Trade Association) does six-monthly tests on the liquids supplied by its members to ensure the product's labelling and content is as accurate and as transparent as can be.
Recommendations
One of the few companies who have committed themselves to clear labelling of all ingredients is Pure Eliquids.
You can view a full breakdown of ingredients of a V2 e-liquid by visiting their site and you can view the batch report on the specific batch of liquid you have purchased.
V2 tests every single batch and publishes its findings on Data Safety Sheets to prove that each batch is the same quality as the first one and all their liquids are pure.
Vapemate only uses the highest pharmaceutical and food-grade ingredients manufactured in the UK, EU or US in our e-liquid. The company also tests its e-liquid randomly and periodically using full GCMS analysis.
Organic 100% VG ECOvape VSAVI e-Liquid is another of the safest e-cig brands. The company uses fewer chemical ingredients than others and any research they undertake centres on the health of the consumer. The new Vype and vPure e-liquid range are now only PG/VG mix.
PrimeVapor uses only vegetable glycerine, food flavourings and pure nicotine in their e-liquids. The manufacturing of PrimeVapor takes place in a state of the art facility and amid a stringent clinical environment.
Avoid buying e-liquid or e-cigs from countries that are not overseen by a regulatory body. Some e-liquids may contain harmful contaminants and some e-cigs may be manufactured without safety measures in place to prevent the detonation of batteries or overheating.
Summary: how to stay safe
All e-cigarettes manufactured in the UK are regulated under the UK Tobacco and Related Products Regulations 2016 (TRP Regulation). In addition, some companies such as those we have listed above are keen to be as transparent as possible and to list the ingredients of their products.
The TRP regulation and the concerns of the responsible manufacturers and retailers help to protect UK consumers.
For any questions or concerns on e-cigs and e-liquids, please get in touch with one of our team today; we are happy to help!
Share This